Mr. AP Singh, Dean- IKGPTU along with TIE President Mr. JB Singh gave away the awards.
The team comprising of Lakhwinder Singh and Davinder Singh from Indo Global College of Engineering, Abhipur, bagged the first prize for their business plan E-truck– a Multi-utility transportation for milk, fodder, veggies, cow dung, thrash, laborer etc.
The second prize winner is Saint Soldier's Group of Institution with the Business Plan -Smart Electro Monitoring System while third prize winner is Anand College of Engineering & Management with Business Plan- Harvesters
Three Consolation prizes we also given to:
College Name - IKG- Punjab Technical University, Kapurthala
Business Plan - Pind Nawabi
College Name- Chandigarh Group of colleges, Jhanjeri
Business Plan - Indian League of Gaming
College Name - Gian Jyoti Institute of Management & Technology
Business Plan - Scoot
TiE Chandigarh Chapter provided Rs.40, 000, Rs.30, 000 and Rs.10, 000 in prize money to the three winners respectively, and Rs. 5000/- each to Consolation Prize winners who also got the opportunity to represent India in the TiE International Startup Competition (TISC) hosted by Rice University, USA.
Winner of the TAP Business Plan Competition, E-truck from Indo Global College of Engineering, Abhipur bagged the 1st Runner-up Position at TIE International Startup Completion semi-finale held at New Delhi.
Glimpses of Awareness camps at different IKGPTU colleges during TAP Business Plan Competition 2016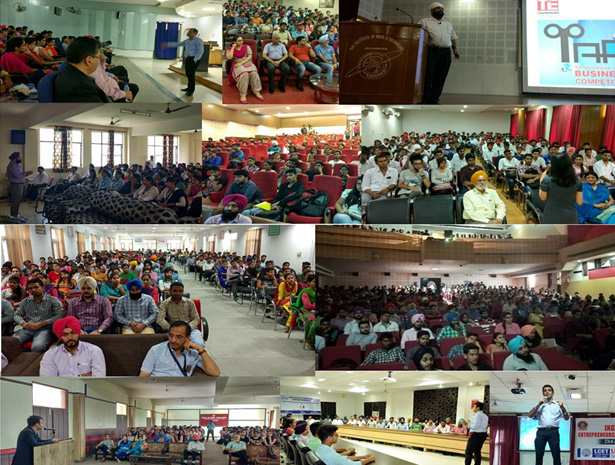 TAP Business Plan Finale held at PHD Chamber of Commerce on 16th November 2016 in the presence of Dr. AP Singh, Dean – IKGPTU who gave away the certificates to the winners.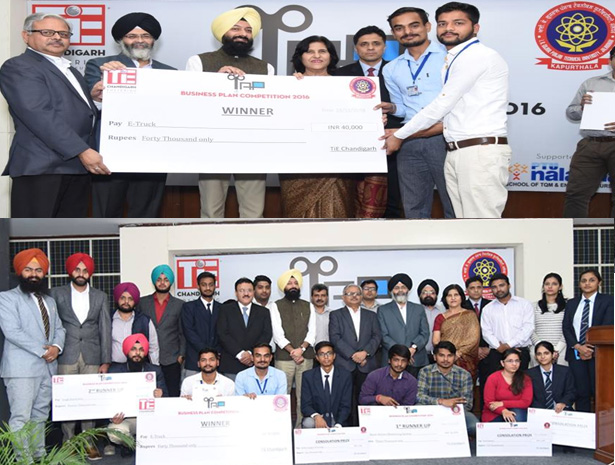 Top 3 teams of TAP Business Plan Competition got the privilege to participate in the TiE International Business Plan Competition (TISC) at the Chandigarh Chapter Level.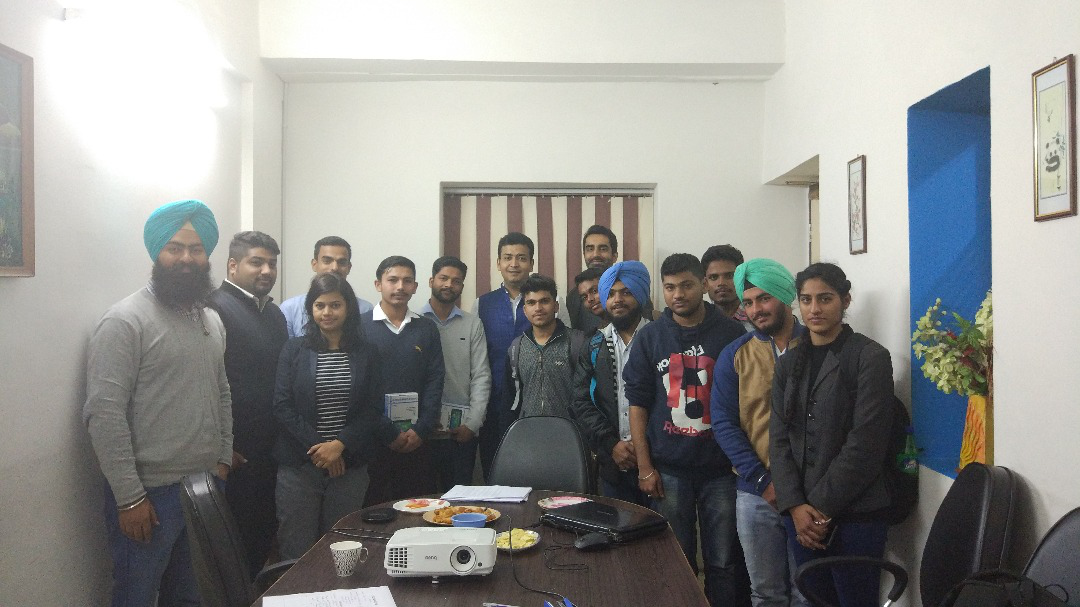 The winner got the opportunity to participate in the semi –finale of TISC held in New Delhi, where they stood 1st runner-up for the TISC semi-finale competition. The winning team is from Indoglobal College of Engineering & Technology with the business plan named E-Truck.